Standardkessel Baumgarte implements state-of-the-art plant technology for the efficient thermal utilisation of gaseous and liquid energy sources. Our broad process know-how and many years of experience are the basis for high-quality solutions in firing technology, boiler technology and flue gas cleaning for gas and oil-fired boiler plants.
Rated thermal input up to 550 MWth
Low NOx industrial and power plant combustion systems as single fuel system or as combi burner for gaseous and/or liquid fuels.
Steam capacities up to 600 t/h - steam parameters up to 570 °C, 170 bar.
Natural circulation steam generator in a compact design, largely prefabricated in the workshop. As a two-drum boiler in natural circulation design, prefabricated in modules. Steam generator in a natural circulation design with several vertically arranged boiler passes.
The first boiler pass is designed as an empty pass and is divided into a furnace and a radiation chamber. The other boiler passes accommodate the superheater, evaporator and economiser convection heating surfaces. All convection heating surfaces can be cleaned during operation with soot blowers. The superheated steam temperature is controlled by means of injection coolers between the superheater heating surfaces. Additional economiser heating surfaces at the end of the boiler, as well as, further heat exchangers for the provision of process or district heat increase the overall efficiency of the system.
The flue gases are denitrified either by means of an SNCR process (Selective Non Catalytic Reduction) or an SCR process (Selective Catalytic Reduction). To reduce the CO components in the flue gas, a CO catalytic converter can also be used.
"Our boiler plants convert gaseous and liquid fuels reliably and efficiently into heat and electricity, even for complex tasks. The utilisation of various residual materials from production, as well as, waste heat from processes and gas turbines is a focus of our plant technology".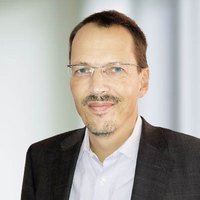 Guido Kessler
Senior Lead Engineer Proposals