The services of the Standardkessel Baumgarte Group can be tailored precisely to complex customer requirements.
Our expertise, in all aspects of energy and power plants, includes a wide range of services. Our support ranges from numerous engineering services to installation and commissioning to maintenance and complete operational management. Your individual requirements determine which services are right for you. Talk to us - if you wish, we can put together a customised service package for you.
Studies
Engineering
Concept studies
Plant analyses
Modernisation
Repairs
Conversions
Fuel conversions
Plant optimisation
Lifetime increase
Efficiency increase
Emission reduction
Good reasons
| | |
| --- | --- |
| | Engineering |
| | Modernisation |
| | Operation Optimisation |
| | Maintenance |
| | |
| --- | --- |
| | Construction |
| | Commissioning |
| | Operation Assistance |
"The energy transition is a huge challenge. Based on our experience with a wide range of fuels and the adaptation of plants to changing requirements, we will always find the right solution for you."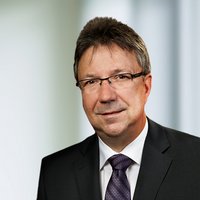 Klaus Gerwers
Managing Director
Standardkessel Baumgarte Service GmbH

Engineering
Definition of tasks, system status report, evaluation of measurements or measurement protocols, recommendations for measures, planning engineering, execution engineering, quality assurance
Modernisation
Recording of the current status, compilation of a catalogue of measures for modernisation options, implementation of modernisation measures
Operational Optimisation
Development and implementation of measures for availability improvement, emission optimisation, operating cost optimisation, efficiency improvements, etc.
Maintenance
Carrying out annual inspections, repairs, component optimisation, spare parts management
Assembly
Assembly planning, assembly management (supervision), execution of component and system assemblies, assembly supervision, quality assurance
Commissioning
Functional testing and adjustment of individual units, overall functional testing, performance testing of individual units, preparation and execution of trial operation, proof of performance
Plant Management
Complete operational management of industrial power plants