Fabruary 2022
The Protos Energy Recovery Facility in the Energy and Ressources Hub is starting to take shape now as mechanical erection works get underway.
The new facility is currently being built by Mytilineos and Standardkessel Baumgarte on behalf of Covanta, Biffa and the Green Investment Group. Preliminary offices and social rooms have already been set up.
Around 6,500 reinforced concrete piles are required to create a stable foundation for the new facility. A steel retaining structure will enable the construction of the below ground parts of the fuel storage bunker. The steel reinforcement is installed in preparation for casting of the concrete foundation slabs and the concrete piles will be driven at a depth of 15-20 m through the soft tidal soil of the Ince Marshes.
Excavation was carried out to a depth of 12 m through layers of clay, peat and sand to build the bunker. The 1950 m3 of concrete required for the construction of the fuel bunker base was delivered by 40 trucks from three local subcontracting companies to the six concrete pumps on site and poured in about 14 hours. By the end of January 2022, about 10,000 m3 of concrete was needed for the foundations. The mechanical construction work, which started in November 2021, will continue throughout 2022. With around 150 employees working on the construction site, not a single lost-time injury was reported in over 480 working days.
»It's been a strong team effort from everyone involved to get to this point and I'm sure this will continue into the next phase of the project. Thank you to everyone who has been part of the project so far.«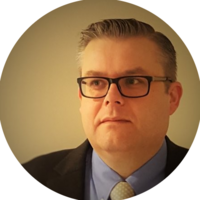 Andy Smith,
Projekt Manager Covanta, on LinkedIn
Video from Covanta
Protos Energy Recovery Facility - Construction Progress - March 2021 through January 2022
Video Credits: SkyGlide Ltd on behalf of Covanta
You are looking for current information from the field of plant engineering and energy generation? Would you like to find out about upcoming exhibitions and other dates?