January 2022
SBG's Exhaust Air / Exhaust Gas Purification division is pleased to announce the order for replacement of the SCR catalyst.
To ensure that the nitrogen oxide concentrations remain safely below the limit values in the future, the SCR catalyst modules in unit V of the Hamborn power plant will be replaced.
The principle of catalytic reduction of nitrogen oxides to nitrogen and water is the most reliable method of denitrification. After successful retrofitting two SCR systems at the Duisburg-Ruhrort power plant in 2020 and 2021, SBG now won the contract to renew the SCR catalyst.
"The purification of waste gases and process gases is increasingly becoming a core issue in the design of plants due to the increasing environmental requirements. With our processes, we can not only clean the gases, but also make the ingredients available for recycling."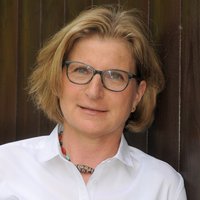 Dr. Annette Ziemann-Nöthe
Deputy Head of Exhaust Air and
Exhaust Gas Cleaning
You are looking for current information from the field of plant engineering and energy generation? Would you like to find out about upcoming exhibitions and other dates?