Liquid and gaseous fuels continue to assert their place in the energy mix and are important energy sources, especially when aspects such as high operational reliability, fast start-up behaviour and load change speeds, play the decisive role.
If liquid and gaseous residues are also used, the flexibility to react to load changes, particularly quickly and immediately, is complemented by the disposal advantage. A resource-efficient and sustainable advantage. With steam generator systems from Standardkessel Baumgarte, you can secure your energy supply reliably and in a future-oriented manner in the long term.
Benefit from our Ideas full of Energy.
Rated Thermal Input up to
550 MWth
Steam Capacity up to
600 t/h
Steam Parameter up to
570°C - 170 bar
Combustion Systems
Swirl Burner
Multi-Fuel Burner
Special Combustion Systems
Steam Generators
Steam Generators with Natural Circulation
Multi-Pass Design
horizontal and/or vertical Design
Flue Gas Treatment
DeNOx Systems
CO-Reduction
Combined Solutions
Good
reasons
| | |
| --- | --- |
| | Broad process know-how |
| | Many years of experience |
| | International references |
| | Optimal interface management |
At Standardkessel Baumgarte, we put our energy into developing sustainably efficient energy supply solutions. With maximum flexibility in fuel use and mode of operation thanks to our uniquely broad process know-how.
From planning and engineering to commissioning. Rely on support from a single source. Worldwide. With smart interface management and the experience of over 100 completed projects.
Turn Key Plants
"Our boiler plants convert gaseous and liquid fuels reliably and efficiently into heat and electricity, even for complex tasks. The utilisation of various residual materials from production, as well as, waste heat from processes and gas turbines is a focus of our plant technology".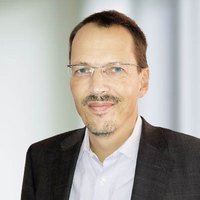 Guido Kessler
Senior Lead Engineer Proposals