THE TASK
The steam generator plant covers a part of the supply of electricity and heat for the steel production process of SZFG. Special demands concerning the technical solution were made on high availability, the high quality standard, low emission values and high efficiency with low station service of the plant. The steam generator is integrated into the newly constructed power plant.
THE SOLUTION
The steam generators were designed as radiant boilers of a 2-pass type of construction and arranged suspended in the structural steelwork of the boiler. The firing system is designed as a frontal firing system with a total of 6 burners. In order to reduce the NOx emissions, a flue gas recirculation system has been provided. The boiler generates superheated steam and is equipped with a reheater. By means of a heat displacement system involving combustion air, flue gas, feedwater and blast furnace gas / converter gas, optimum operation is achieved with low emission values and a high efficiency.
For more information, please see our reference sheet.
"In order to meet the demands of a volatile energy market, we have made it our mission to realise our plants with maximum efficiency and high availability."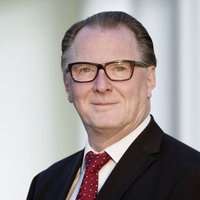 Detlef Simon
Head of Sales and Marketing
Technical Data
Fuels
Blast Furnace Gas + Converter Gas, Coke Oven Gas, Natural Gas, Light Oil
Low Heating Values
Blast Furnace Gas + Converter Gas 3.45 MJ/m³ i.N.
Coke Oven Gas17.2 MJ/m³ i.N.
Natural Gas36 MJ/m³ i.N.
Light Oil42 MJ/kg
Rated Thermal Input
BFG + CG250 MW
COG180 MW
NG180 MW
Light Oil150 MW
Rated Thermal Input Total298 MW
Steam Capacity
HP340 t/h
RH320 t/h
Steam Pressure
HP168 bar
RH45 bar
Steam Temperature
HP568 °C
RH563 °C
Feed Water Temperature
255 °C
Flue Gas Temperature Exit
130 °C
Operating Permit
13 BImSchV
Boiler Design
Natural Circulation
Discover more references from the area of combined cycle power plants, from partial components to complex complete plants and operation & maintenance solutions.
More References