The Task
Palm Paper Ltd. operates a paper mill for newsprint paper at the King`s Lynn location. This paper mill is currently supplied with steam by two shell boilers. To ensure the economical supply of the paper mill with electricity and steam, Standardkessel Baumgarte is to construct a waste heat recovery boiler with an auxiliary firing system.
The Solution
The new plant is a component part of a cogeneration plant, consisting of a gas turbine with downstream, supplementary fired heat recovery boiler. The vertically arranged steam generator is designed as a two-pressure system, consisting of a high-pressure and a low-pressure part. The HP and the LP steam generated is fed to the steam turbine and generates electricity. Arranged downstream of the HP and LP part is a hot water system that supplies to the heating system.
Natural gas is provided as a fuel for the gas turbine and the and the auxiliary firing system.
For more information, please see our reference sheet.
"In order to meet the demands of a volatile energy market, we have made it our mission to realise our plants with maximum efficiency and high availability."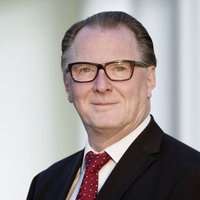 Detlef Simon
Head of Sales and Marketing
Technical data
Energy Source
GT Exhaust Gas
GT-Exhaust Gas Flow
95.6 kg/s
GT-Exhaust Gas Temperature
537.3 °C
GT-Electrical Output
32.7 MW
Steam Capacity
HP81 t/h
LP11.2 t/h
Steam Temperature
HP515 °C
LP145 °C
Steam Pressure
HP90 bar
LP4.2 bar
Feedwater Temperature
Range80 - 105 °C
HRST Exhaust Gas Temperature
81 °C
Fuel for Auxiliary Firing
Natural Gas
Year of Commissioning
2018
Discover more references from the area of combined cycle power plants, from partial components to complex complete plants and operation & maintenance solutions.
More references