The Task
The Industriepark Höchst is developing its supply infrastructure with process steam and electricity. Infraserv GmbH & Co. Höchst KG is building two new gas turbine plants and two downstream heat-recovery steam generators. Standardkessel Baumgarte was awarded the contract to supply and install the two heat-recovery steam generators (K7+K8), including the auxiliary equipment.

The Solution
The boiler plant is build in suspended vertical construction and designed in natural circulation. The two heat recovery steam generators were designed as 2-pressure boilers with auxiliary firing downstream of two upstream gas turbines. The two new gas turbine units have a capacity of 88 MWel each. The heat recovery steam generators will each produce up to 200 t/h of high-pressure steam and - depending on the load case - up to 22 t/h of low-pressure steam.
The heat recovery steam generators are additionally equipped with a firing system that can be operated both in GT heat recovery mode as auxiliary firing and in operation without gas turbine with fresh air. Switching between the two modes of operation takes place within a few seconds in the so-called "flying changeover" and thus ensures continuous steam production even during the changeover of the modes of operation.

For further information, please refer to our reference sheet.
"In order to meet the demands of a volatile energy market, we have made it our mission to realise our plants with maximum efficiency and high availability."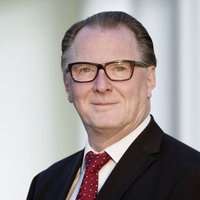 Detlef Simon
Head of Sales and Marketing
Technical Data
Energy Source
GT-Exhaust Gas
Electrical Output GT each
88.7 MW
Rated Thermal Input Aux. Firing each
130 MW
Steam Capacity each
200 t/h
Feed Water Temperature
72 °C
Flue Gas Temperature Exit HRSG
95 °C
Boiler Type
Natural Circulation
Discover more references from the area of combined cycle power plants, from partial components to complex complete plants and operation & maintenance solutions.
More References