The Task
The councils of Aberdeen City, Aberdeenshire and Moray are constructing an energy from waste plant at the Aberdeen location, in the North-East of Scotland. ACCIONA will be responsible for the design and turnkey construction, commissioning and the O&M of the plant for a 20 year period. Standardkessel Baumgarte's (SBG) scope of supply comprises designing and supply of the boiler plant, including the firing system and the flue gas cleaning system.
The Solution
The plant comprises a line for the thermal recycling of household waste. The core component supplied by SBG essentially consists of an air-cooled grate furnace and a steam generator for generating superheated steam with three vertical radiation passes, a horizontal convection pass and a vertical economiser. A selective non-catalytic denitrification plant (SNCR) and a quasi-dry flue gas cleaning plant with bag filter are used to clean the exhaust gases.
For more information, please see our reference sheet.
"We deliver an innovative and specially adapted technology for a sustainable and effective energy supply tailor-made for your needs".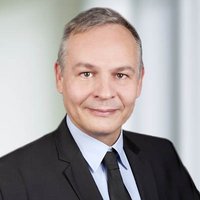 Olaf Schumacher
Head of Sales EfW
Technical data
Heating Value
min.7.5 MJ/kg
nom.9.3 MJ/kg
max.13.0 MJ/kg
Fuel Throughput
nom.19 t/h
Rated Thermal Input
49.1 MW
Feed Water Temperature
130 °C
Flue Gas Flow
(nom.)103,000 Nm³/h
Exhaust-Gas Temperature
min.145 °C
max.160 °C
Year of Commissioning
2021
Discover more references from the area of combined cycle power plants, from partial components to complex complete plants and operation & maintenance solutions.
More references