The Task
In order to ensure an environmentally friendly supply of energy to the companies located in the Chemiepark Bitterfeld Wolfen, a waste to energy power plant was to be built. The power plant system, designed on the basis of cogeneration, shall feed the generated power into the local network and supply the annual amount of generated heat to the local companies. The technical concept of the combustion line had to comply with a plant system that Standardkessel Baumgarte completed in the year 2007.
The Solution
The basic planning of the realised boiler type allowed a macroeconomic solution for the plant design taking the changed performance data into consideration. The firing system conceived as a water- cooled pusher-type grate, is attached to the steam generator consisting of the furnace area with a downstream radiation pass and lowered tail end pass.
For more information, please see our reference sheet.
"We deliver an innovative and specially adapted technology for a sustainable and effective energy supply tailor-made for your needs".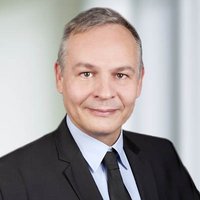 Olaf Schumacher
Head of Sales EfW
Technical data
Fuel
Domestic / Industrial refuse
Heating Value
min.11 MJ/kg
nom.15 MJ/kg
max.18 MJ/kg
Fuel-Throughput
min.10.1 t/h
nom.13.44 t/h
max.16.8 t/h
Rated Thermal Input
56 MW
Feedwater Temperature
105 °C
Flue-Gas Flow
109,000 m³ i. N./h
Exhaust-Gas Temperature
min.160 °C
max.190 °C
Operating Approval
17. Federal German Pollution Control Act
Year of Commissioning
2009
Discover more references from the area of combined cycle power plants, from partial components to complex complete plants and operation & maintenance solutions.
More references