The Task
For a reliable and sustainable supply of energy to the city of Gießen, the municipal utilities Stadtwerke Gießen AG (SWG) are constructing a thermal residual waste treatment and energy recovery plant. The power plant, designed according to the cogeneration principle, is intended to supply the electricity generated to SWG's existing electricity network, in order to feed in the electrical energy produced. In addition, the plant will supply energy for the existing district heat network. Standardkessel Baumgarte secured the order for the supply of the steam generator and the grate.
The Solution
The feature of the new plant is the combination of waste incineration in conjunction with two gas-driven CHP units which leads to high energy efficiency. The CHP waste gases in this case take on external superheating of the saturated steam generated in the boiler. The firing system, designed as a water-cooled moving grate, is connected to the steam generator consisting of the furnace with the downstream radiation pass and economisers, as well as, the dry flue gas cleaning system and the exhaust heat exchanger, with a planned flue gas temperature of 55 °C.
For more information, please see our reference sheet.
"We deliver an innovative and specially adapted technology for a sustainable and effective energy supply tailor-made for your needs".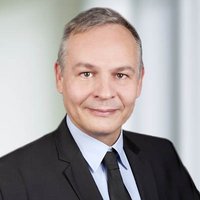 Olaf Schumacher
Head of Sales EfW
Technical data
Fuel
Household and Industrial Waste
Heating Value
min.11.0 MJ/kg
nom.12.5 MJ/kg
max.14.5 MJ/kg
Rated Thermal Input
10 MW
Feedwater Temperature
103 °C
Flue-Gas Flow
20,800 m³ i. N./h
Exhaust-Gas Temperature
min.140 °C
max.160
Operating Approval
17. BImSchV
Year of Commissioning
2017
Discover more references from the area of combined cycle power plants, from partial components to complex complete plants and operation & maintenance solutions.
More references