The Task
So as to fulfil the task to design a waste to energy plant based on economic parameters with the highest possible efficiency, different plant capacities were examined in close cooperation with the client and the Belgian power supply company Biostoom Oostende nv (formerly Electrawinds Biostoom N.V.). The secured amount of fuel was a decisive factor for the maximum plant capacity.
The Solution
The optimum overall economic solution for the planned project was found using the basic planning of an already implemented boiler type with a relevant high capacity.
In the presence of an average fuel throughput of around 17 t/h, the steam generator is capable of producing a volume of steam of approx. 80 t/h at a pressure of 42 bar and a temperature of 400 °C. The steam turbine is designed for full condensing operation. A steam amount up to 19.4 MW can be electrically generated. In close cooperation, Standardkessel Baumgarte accompanied the client's services throughout the entire project.
For more information, please see our reference sheet.
"We deliver an innovative and specially adapted technology for a sustainable and effective energy supply tailor-made for your needs".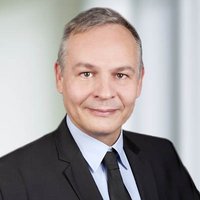 Olaf Schumacher
Head of Sales EfW
Technical data
Fuel
Domestic/ Industrial refuse
Heating Value
min.11.0 MJ/kg
nom.15.0 MJ/kg
max.18.0 MJ/kg
Fuel-Throughput
min.12.6 t/h
nom.16.8 t/h
max.21.0 t/h
Rated Thermal Input
70 MW
Feedwater Temperature
130 °C
Flue-Gas Flow
135,000 m³ i. N./h
Exhaust-Gas Temperature
180 °C
Operating Approval
Vlarem II
Year of Commissioning
2009
Discover more references from the area of combined cycle power plants, from partial components to complex complete plants and operation & maintenance solutions.
More references