The Task
A waste-to-energy plant is to be built at the industrial location of the chemicals producer Kemira Oy in Oulu. This power plant shall ensure the supply of energy and heat to the City of Oulu and the chemicals company. The municipal energy supplier Oulun Energia Oy placed an order with Standardkessel Baumgarte for the supply of the complete combustion line and auxiliary systems. Operator of this plant will be the Laanilan Voima, an affiliated company of the Oulu Energia and Kemira Oy.
The Solution
The well-proven concept embracing a tail end boiler combined with a water cooled pusher-type grate was chosen for this power plant which is conceived according to the combined heat and power principle. However, this concept has been enlarged by an external superheater with a firing system to increase the turbine's efficiency.
For more information, please see our reference sheet.
"We deliver an innovative and specially adapted technology for a sustainable and effective energy supply tailor-made for your needs".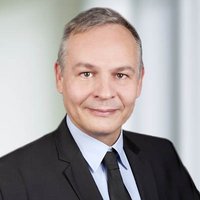 Olaf Schumacher
Head of Sales EfW
Technical data
Fuel
Household and Industrial Waste
Heating Value
min.8.0 MJ/kg
nom.10.5 MJ/kg
max.15.0 MJ/kg
Fuel Throughput
min.11.5 Mg/h
max.16.4 Mg/h
Rated Thermal Input
52.4 MW
External Superheater5 MW
Steam Pressure
88 bar
External Superheater84 bar
Steam Temperature
425 °C
External Superheater515 °C
Feedwater Temperature
130 °C
Flue-Gas Flow
97,000 Nm³/h
Exhaust Gas Temperature
150 °C
Operating Approval
EU Directive 2000/76/EC
Year of Commissioning
2012
Discover more references from the area of combined cycle power plants, from partial components to complex complete plants and operation & maintenance solutions.
More references