The Task
In order to realise a low-cost energy generation, the existing power plant was to be enlarged by a waste incineration system which had to be integrated into the existing power-plant building. Not only had the procedural criteria in respect of the new disposal unit to be taken into account, but also the available local site conditions. The installation of a second combustion line was already envisioned in the planning of the first line. After the first line had been successfully in operation for around five years, Romonta Beteiligungs GmbH placed the second order with Standardkessel Baumgarte.
The Solution
The general project requirements could be met by realising a boiler concept designed as a steam generator with a downstream radiation pass and a lowered tail end. The combustion system was provided in form of a pusher-type grate with a water-cooled grate lining and a very flat ash removal system, so that in consideration of the necessary furnace-area geometry, the roof of the existing boiler house could be completely maintained. The complete tail end protrudes from the building and is designed as an outdoor plant.
For more information, please see our reference sheet.
"We deliver an innovative and specially adapted technology for a sustainable and effective energy supply tailor-made for your needs".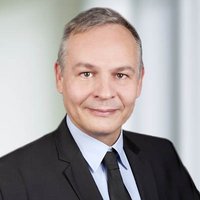 Olaf Schumacher
Head of Sales EfW
Technical data
Fuel
Domestic/ Industrial refuse
Heating Value
min.11 MJ/kg
nom.13 MJ/kg
max.15 MJ/kg
Fuel Throughput
min.4.00 t/h
nom.7.75 t/h
ma.8.53 t/h
Rated Thermal Input each
28 MW
Steam Capacity each
30 t/h
Feed Water Temperature
105 °C
Flue-Gas Flow each
53,950 m³ i. N./h
Exhaust-Gas Temperature
min.180 °C
max.210 °C
Operating Approval
17. Federal German Pollution Control Act
Year of Commisioning
2004 / 2009
Discover more references from the area of combined cycle power plants, from partial components to complex complete plants and operation & maintenance solutions.
More references