The Task
swb Entsorgung operates the MHKW with 4 saturated steam boilers. Boiler 1 was already renewed in 2005 by Standardkessel Baumgarte. In order to make the plant efficient in the sense of the new EU Waste Framework Directive, Standardkessel Baumgarte had the task to modernize the existing MHKW. Boilers 1 and 4 were therefore to be rebuilt in accordance with the new EU requirements. Thus, saturated steam boiler 1 is to be converted to superheated steam generation and boiler 4 is to be completely replaced. The boilers, which will then be identical in construction, will supply steam to a new steam turbine.
The Solution
The conversion of boiler 1 includes the renewal of the steam drum as well as the brick-lined headers. The heating surfaces of the evaporator and economizer bundles will be removed and replaced by new superheater heating surfaces and an external economizer. The steel structure will be adapted for this purpose. The grate firing system remains almost unchanged in boiler 1. Boiler 4 will be completely dismantled and rebuilt. The boiler pressure parts and heating surfaces are identical in construction to boiler 1. The grate firing system remains unchanged.
For further information, please refer to our reference sheet.
"We deliver an innovative and specially adapted technology for a sustainable and effective energy supply tailor-made for your needs".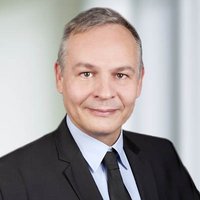 Olaf Schumacher
Head of Sales EfW
Technical Data
Fuel
Domestic and industrial waste
Low Heating Value
10.5 MJ/kg
Fuel Throughput
Minimal17.8 t/h
Maximal25.4 t/h
Ratef Thermal Input (RTI) each
74 MW
Steam Capacity each
82.5 t/h
Feed Water Temperature
130 °C
Flue Gas Flow each
125,018 Nm³/h
Exhaust Gast Temperature Boiler
210 °C
Operating Permit acc. to
17. BImSchV
Commissioning
2011 / 2013
Entdecken Sie weitere Referenzen aus dem Bereich Energy from Waste. Von Teilkomponenten über komplexe Gesamtanlagen bis zu Operation Maintenance Lösungen.
Weitere Referenzen