THE TASK
The South Korean company WELCRON Hantec Co. Ltd. commissioned Standardkessel Baumgarte with the supply of the firing system of the new energy from waste plant in Seosan, South Korea. This grate firing system sets new standards as regards the thermal power capacity for Standardkessel Baumgarte. The plant will have a maximum rated thermal input of 130 MWth and hence be the world's largest plant of this type in the waste sector.
THE SOLUTION
The technical concept chosen for the incineration lines was supplied from one and the same source by Standardkessel Baumgarte. In addition to the fuel feeding system, the well-proven firing system includes a 3-track forward pusher grate with water cooled grate bars, slag chutes and a hydraulic unit for operating the feeding and forwarding.
For more information, please see our reference sheet.
"We deliver an innovative and specially adapted technology for a sustainable and effective energy supply tailor-made for your needs".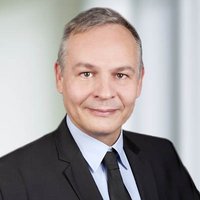 Olaf Schumacher
Head of Sales EfW
Technical Data
Fuel
processed domestic and industrial waste
Low Heating Value
Minimal15.9 MJ/kg
Nominal18.9 MJ/kg
Maximal19.9 MJ/kg
Fuel Throughput
Nominal26.7 t/h
Rated Thermal Input
118 MW
Feed Water Temperature
130 °C
Flue Gas Flow
215,000 m³ i. N./h
Flue Gas Temperature Exit
190 °C
Operating Permit
Korean Environmental Guideline
Discover more references from the field of Energy from Waste, from partial components to complex complete plants and operation & maintenance solutions.
More References