THE TASK
With the thermal waste-treatment-plant, now under full operation in Plymouth, the Mannheimer MVV Umwelt O&M achieves to supply power and heat obtained from municipal waste and industrial waste utilisation process to the neighbouring HM Naval Base. Standardkessel Baumgarte received the order to supply the complete firing and steam generator system. Owing to the specified space conditions a conception featuring a potential high efficiency of the combustion line had to be developed.
THE SOLUTION
The intended installation of the vertical economisers in two one behind the other situated boiler passes leads to a flexible boiler operation with low exhaust gas temperatures. This arrangement of the economiser enables a Sodium Bicarbonate injection between the economiser passes and results in a large residence and reaction time of the additive to achieve reduced emission values.
For more information, please see our reference sheet.
"We deliver an innovative and specially adapted technology for a sustainable and effective energy supply tailor-made for your needs".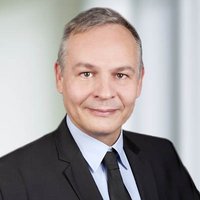 Olaf Schumacher
Head of Sales EfW
Technical Data
Fuel
Waste from household and household-like commercial wasteWaste from household and household-like commercial waste
Low Heating Value
Minimal7.5 MJ/kg
Nominal9.5 MJ/kg
Maximal12.0 MJ/kg
Fuel Throughput
Minimal20.0 t/h
Maximal32.8 t/h
Rated Thermal Input
82.1 MW
Feed Water Temperature
135 °C
Flue Gas Flow
200,000 Nm³/h
Flue Gas Temperature Exit
Minimal160 °C
Maximal170 °C
Discover more references from the Energy from Waste sector. From partial components to complex complete plants and operation maintenance solutions.
More References