The Task
E.ON Energy Projects GmbH placed an order with Standardkessel Baumgarte for the construction of a gas turbine plant with heat recovery boiler at the location of K+S KALI GmbH. The new plant supplements the existing combined heat and power station. The new combined heat and power station supplies the production facilities of K+S KALI GmbH with electricity and live steam. Standardkessel Baumgarte was entrusted with the task of designing the plant in such a way that the highest possible fuel utilisation rate is achieved with the highest possible electricity yield. Moreover, it was necessary to optimise the plant up to the highest possible availability.
The Solution
For the new plant, a gas turbine of the type SGT 700B with a nominal output of 32 MW was selected. The heat recovery steam generator was conceived as a single-pressure boiler with auxiliary firing equipment for natural gas after an upstream gas turbine. The boiler design was carried out in accordance with the design data provided. The installation of the heat recovery steam generator is carried out inside the weatherproof enclosure, all boiler and stack loads being transmitted into the boiler's steel supports. The transmission of these loads into the supports is effected via an appropriate steel structure. The stack is designed as a single structural shell stack freestanding on the boiler supporting structure.
For more information, please see our reference sheet.
"In order to meet the demands of a volatile energy market, we have made it our mission to realise our plants with maximum efficiency and high availability."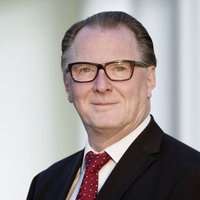 Detlef Simon
Head of Sales and Marketing
Technical data
Energy Source
Natural Gas
GT-Exhaust Gas Flow
97 kg/s
GT-Exhaust Gas Temperature
530 °C
Rated Thermal Input
70 MW
Feedwater Temperature
105 °C
FG Temp Boiler Outlet
130 - 180 °C
Type of Boiler
Natural Circulation
Year of Commissioning
2012
Discover more references from the area of combined cycle power plants, from partial components to complex complete plants and operation & maintenance solutions.
More references