October 2022
Good news from South Korea! The Energy from Waste plant equipped with an SBG pusher-type grate for the end customer Sohae Green Energy is now running in regular operation and sets new standards in the capacity of grate firing systems for processed waste with a capacity limit of 130MW(th).
We are pleased that the new EfW plant in Korea could now be handed over to the customer and that the project is now completed. This means that one of the world's largest plants using SBG technology is now entering normal operation. In doing so, we are not only setting new standards in the capacity of EfW plants in cooperation with our customers but are also enabling the end customers to have a particularly high range in terms of fuels. In the future, the new EfW plant will utilize both low and high-calorific fuels and feed the generated energy into the grid.
Our thanks go to our customer for the always good cooperation and to our end customer Sohae Green Energy. Our project manager, Mr. Bernd Spliethoff would like to say a few words about this.
"Especially in the last two years, the pandemic has presented us with new challenges: Delivery delays, unpredictable staff absences, and thus practically no ability to plan. No one was prepared for such a situation, and especially, for this reason, I would like to thank everyone involved again for the effort and energy put into this project! I am pleased that we were able to contribute to this great project with our technology and I am confident that our end customer relied on the right partners."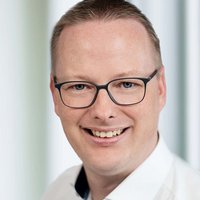 Bernd Spliethoff,
Head of Combustion Technology and Project Manager Daesan
The Daesan plant has been designed for 130 MW(th) and will thus be one of the largest plants of its kind. Due to the excellent references in the field of EfW for the supply of the water-cooled moving grate, technology from Standardkessel Baumgarte was chosen.
Technical Data
Fuel
processed domestic and industrial waste
Low Heating Value
Minimal15.9 MJ/kg
Nominal18.9 MJ/kg
Maximal19.9 MJ/kg
Fuel Throughput
Nominal26.7 t/h
Rated Thermal Input
118 MW
You are looking for current information from the field of plant engineering and energy generation? Would you like to find out about upcoming exhibitions and other dates?