The task
The natural gas operated power plant park of ALSACHIMIE (a BASF and Domo Chemicals company) at the industrial site
F-Chalampé, which has existed for decades, will be supplemented by the EPCC (Energy Production Centre Chalampé) of B+T Energie France S.A.S..
Standardkessel Baumgarte, as general contractor, will supply the entire plant and process engineering of the EPCC, which will contribute to the base load supply of high and low pressure steam for the production facilities of ALSACHIMIE. The energy will be generated on the basis of regional refuse derived fuel, commercial waste and other solid waste fuels to replace the fuel natural gas used so far in these quantities.
The Solution
A 2-lane air/water-cooled grate takes over the safe combustion of the residual materials. The downstream boiler in multi-pass design with horizontal tailend and external economizer takes over the generation of the required steam quantities. The further scope of supply of Standardkessel Baumgarte also includes the flue gas treatment plant which operates according to the "Conditioned Dry-Sorption Process" on the basis of hydrated lime / activated carbon and is classified as a semi-dry FGT system. A small back-pressure steam turbine generator set generates the required electrical power for the plant.
For more information, please see our reference sheet.
"We deliver an innovative and specially adapted technology for a sustainable and effective energy supply tailor-made for your needs".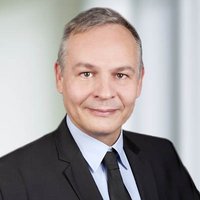 Olaf Schumacher
Head of Sales EfW
Technical Data
Fuel
Refuse derived fuels, commercial waste and other solid waste fuels
Low Heating Value
Maximal16.0 MJ/kg
Rated Thermal Input
80 MW
Feed Water Tempterature
130 °C
Flue Gas Flow
Nominal147,000 m³/h i. N.
Flue Gas Temperature Exit
160 °C
Discover more references from the Energy from Waste sector. From partial components to complex complete plants and operation maintenance solutions.
More References