THE TASK
Karlsruhe operates a sewage sludge combustion plant with combustion lines 1 and 2 at the Karlsruhe sewage sludge treatment plant. Within the scope of modernisation work on combustion line 2 (IL 2), the customer awarded Standardkessel Baumgarte for successful completion and commissioning. In addition to an inventory of the existing plant technology, the scope of services essentially includes the commissioning of the combustion line.
THE SOLUTION
During the inventory and subsequent engineering phase, we SBG has checked components for their suitability for future operation. The deficiencies found in the existing system got rectified so that we put the sewage sludge disposal system into operation with VEB 2.
The cold commissioning essentially comprised the commissioning of the supplemented and modified plant components. Completion of warm commissioning was with adjusting the plant and finally put the plant into normal operation as intended.
For more information, please see our reference sheet.
"The interaction of our years of experience and expertise as an EPC provider and Raschka's decades of experience with stationary fluidised bed combustion systems, complement each other to form an ideal partner for the realisation of your plant."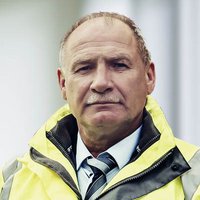 Achim Peter
Head of Sludge Treatment
Technical Data
Number of modernised Lines
1
Fuel
Undigested and digested sewage sludge, screenings and grease traps
Low Calorific Value (after Dryer)
Minimal14,200 kJ/kg
Nominal15,000 kJ/kg
Maximal15,800 kJ/kg
Dry Matter Content
Minimal34 %-TS
Nominal38 %-TS
Maximal42 %-TS
Fuel Throughput
Minimal5.2 to/h
Maximal6.5 to/h
Rated Thermal Input
Minimal5.7 MW
Maximal7 MW
Steam Capacity
Minimal6.8 t/h
Maximal7.3 t/h
Feed Water Temperature
105 °C
Flue Gas Temperature Exit
180 °C
Auxilliarxy Fuel
Light Oil
Discover more references from the field of sewage sludge utilisation. From partial components to complex complete plants and operation & maintenance solutions.
More References