We plan, manufacture and construct combined-cycle gas turbine power plants (CCGT) that enable our customers to reliably achieve their energy goals. Resource-efficient and highly flexible.
High efficiency, fast provision of energy within the shortest possible time: Waste heat technologies of Baumgarte standard boilers use not only gas turbine exhaust gas but also liquid and gaseous fuels as well as residues from production processes and score points in the efficient energy utilisation of the gas and steam turbine process. Whether in waste heat boilers with auxiliary firing or equipped for fresh air operation and "on-the-fly switchover" between fresh air operation and GT exhaust gas operation. Switching between the operating modes is fully automatic without interrupting steam production. A plus for high operational reliability and availability. Benefit from our ideas full of energy.
Rated Thermal Input up to
550 MWth
Steam Capacity up to
600 t/h
Steam Parameter
570 °C - 170 bar
Combustion Technology
Duct Burner
Swirl Burner
Special Combustion Systems
Boiler Technology
Steam Generator with natural Circulation
One Pass or Multi Pass Design
Horizontal or vertical Boiler Design
Hybrid-Systems
Flue Gas Treatment / CAT
SNCR System (Selective Non Catalytic Reduction)
SCR System (Selective Catalytic Reduction) for the Reduction of NOx and/or CO
Good
reasons
| | |
| --- | --- |
| | Broad process know-how |
| | Long term experience |
| | Extensive international references |
| | Optimal interface management |
At Standardkessel Baumgarte, we put our energy into developing sustainably efficient energy supply solutions. With maximum flexibility in fuel use and mode of operation thanks to our uniquely broad process know-how.
Von der Planung über das Engineering bis zur Inbetriebnahme. Setzen Sie auf Unterstützung aus einer Hand. Weltweit. Mit einem smarten Schnittstellenmanagement und der Erfahrung aus über 100 realisierten Projekten.
Schlüsselfertige Anlagen
"In order to meet the demands of a volatile energy market, we have made it our mission to realise our plants with maximum efficiency and high availability."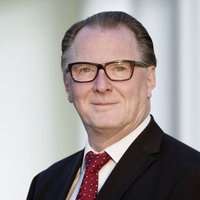 Detlef Simon
Head of Sales and Marketing