We plan, manufacture and construct biomass plants with which our customers reliably achieve their energy goals. Resource-conserving, environmentally friendly and CO2-neutral.
The spectrum of biogenic fuels and energy sources is as broad as the variability of our plant sizes. Whether fresh wood, waste wood or other biogenic residues - we develop holistic solutions for environmentally friendly energy generation that are precisely tailored to the requirements of our customers. From the supply of high-quality individual components to the realisation of complex complete plants and our forward-looking EPCM contracting models.
Benefit from our Ideas full of Energy.
Tated Thermal Input up to
140 MWth
Steam Capacity up to
160 t/h
Steam Parameter up to
540 °C - 140 bar
Combustion Technology
Pusher Type Grate System
Air cooled or/and Water cooled
Travelling Grate
Fluidised Bubling Bed
Dust Firing
Boiler Technology
Steam Generator with natural Circulation
Multi Pass Design
4 Pass vertical Design
3 Pass vertical Design
additional Tail End
Flue Gas Treatment
Cyclone Separator
Elecrtric Pecipitator
Dry Sorption Process
Conditioned Dry Sorption Process
Wet Cleaning System
Good
reasons
| | |
| --- | --- |
| | Broad Process Know-how |
| | Long Term Experience |
| | International References |
| | Optimal Interface Management |
At Standardkessel Baumgarte, we put our energy into developing sustainably efficient energy supply solutions. With maximum flexibility in fuel use and mode of operation thanks to our uniquely broad process know-how.
From planning and engineering to commissioning. Rely on support from a single source. Worldwide. With smart interface management and experience from over 60 completed projects.
Turn Key Power Plants
"Thanks to our broad product portfolio in the field of biomass firing systems, we can always offer our customers an optimal solution"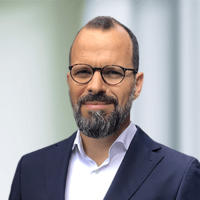 Sebastian Zimmer
Head of Proposals PP